Boone, North Carolina Info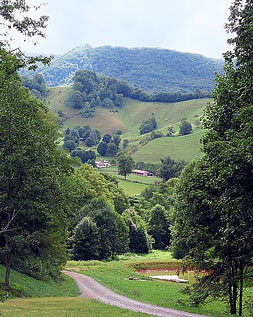 AN APPALACHIAN SUMMER
Each summer the Appalachian State University Office of Cultural Affairs sponsors a month filled with visual arts, music, dance and creative workshops. The event is called An Appalachian Summer and this year's festival is scheduled for July 1 through July 30 at various venues on the ASU campus in Boone.
ANNUAL MUSICFEST IN SUGAR GROVE
The annual music festival in Sugar Grove has turned into a two-day extravaganza of the best that bluegrass has to offer. Entertainers range from local and regional to nationally acclaimed acts. The festival, held on the grounds of the historic Cove Creek School in Sugar Grove, also features plenty of good food and local crafts and vendors.
GRANDFATHER MOUNTAIN HIGHLAND GAMES
Dancing, running, throwing large poles and bragging about one's Scottish ancestry—it's all part of a day's work at the Grandfather Mountain Highland Games and Annual Gathering of Scottish Clans.
CHRISTMAS IN JULY
Ashe County and the town of West Jefferson throw one of the most unusual annual public parties in western North Carolina. The theme is Christmas and the festival is held each year in July.
BOONE BLUEGRASS FEST Join your fellow bluegrass lovers for a two-day festival at the High Country Fairgrounds (just east of Boone).
BLOWING ROCK CHARITY HORSE SHOW
The Blowing Rock Charity Horse Show is one of the oldest continuous English saddle events in the country. The show is divided into three events, each five days long starting in mid-July.
HISTORIC SITES
Mast General Store
Old Boone Mercantile in downtown Boone, 963-6511

Moses Cone Estate & Craft Center
In the Manor House on the Moses Cone Estate, 295-7938

Todd General Store
Located 11 miles north of Boone on Highway 194, 910-877-1067

MUSEUMS
Hickory Ridge Homestead
Horn in The West grounds off Highway 321 in Boone, 264-2120

Appalachian Cultural Museum
Located at University Hall, off Blowing Rock Road, in Boone, 262-3117

Museum of North Carolina Minerals
Located off the Blue Ridge Parkway at Milepost 331, 765-2761

Appalachian Heritage Museum
On US 321/221 between Boone and Blowing Rock, 262-0399


SKIING
Appalachian Ski Mountain
Between Boone and Blowing Rock on 321/221, 295-7828 or 800-322-2373

Ski Beech
Beech Mountain, 387-2011 or 800-438-2093

Sugar Mountain
Near Banner Elk, 898-4521 or 800-SUGAR MT

Ski Hawksnest
Located at Seven Devils, 963-6561 or 800-822-4295


NATURAL WONDERS
The Blowing Rock
On US 321 in Blowing Rock, 295-7111

Cascades on the Parkway
Located 3.5 miles north of Juct 421 and Blue Ridge Pkwy at Deep Gap. Milepost 272

Daniel Boone Native Gardens
Located beside Horn in The West, 264-6390

Grandfather Mountain
On US 221 near Linville, 800-4MT-PEAK or 733-4337

Linville Caverns
On US 221 between Linville and Marion, 756-4171

Linville Falls & Linville Gorge Wilderness Area
Parking at Milepost 316 on the Blue Ridge Parkway.

OUTDOOR RECREATION
Cross-Country Skiing
Trails located at Moses Cone Park, Beech Mountain and various locations along the Blue Ridge Parkway.

Fishing
Game-fish waaters of the Blue Ridge Parkway (Price, Cone and Doughton Parks) and area lakes and streams.

Hiking
Numerous trails, including the Tanawha Trail, are accessed from the Blue Ridge Parkway at Moses Cone and Julian Price Memorial Parks, Linville Gorge and Grandfather Mountain. Blue Ridge Expeditions Co - 262-3615

Biking
30-mile round-trip on the old railroad grade along the New River beginning at Todd General Store.

Rock Climbing and Rapelling
Check with local outfitters for guided trips.

Hunting
High Country's wilderness areas. No hunting permitted on Grandfather Mountain or on Blue Ridge Parkway lands.

River Trips
High Mountain Expeditions, 295-4200 or 800-262-9036
Edge of the World Outfitters, 898-9550
Wahoo's Adventures, 262-5744 or 800-444-RAFT

Gem Mining
Blue Ridge Gemstone Mine & Campground - 765-5264

Horseback Riding
Elk Creek Stables - 919-973-8635
Blowing Rock Stables - 295-7847
Banner Elk Riding Stables - 898-5424
Smith's Quarter Horse Farm - 898-4932

Golf
Boone Golf Club - 264-87860
Hawksnest Golf & Ski Resort - 963-6561
Willow Creek Golf Course - 963-6865
Jefferson Landing - 910 246-4653
Mountainaire - 910-877-4716
Roan Valley Golf Club - 615-727-7931
Sugar Mountain Golf Club - 704-898-6464
Crestview Golf Course - 910-657-3471
Grassy Greek Golf Club - 704-765-7436
Mountain Glen Golf Course - 704-733-5804